Are you looking for a career in the automotive repair field? Superstition Motors Ltd may have a job for you. We are seeking qualified, energetic automotive professionals to redefine the meaning of quality auto repair. Superstition Motors offers a dynamic and supportive working environment. Here you can work, learn and grow in the exciting world of auto repair technology. We are committed to solving some of the toughest problems facing automotive service providers and the motoring public. To do this we need the best and brightest on our team.
Career Opportunities
We are currently seeking talented individuals for current or projected future openings:
Maintenance Technician
Performs maintenance work including brake repair, fluid exchanges and replacement of vehicle components. Requires ASE Certification (G-1 or any A-series cert.) or two years of paid automotive repair experience. One year college level coursework may be substituted for one year of experience.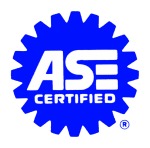 Master Auto Repair Technician
Performs a wide variety of automotive repair work including heavy line operations (e.g. engine removal). Requires ASE Master Automotive Technician certification or eligibility for master certification.
Automotive Diagnostic Technician
Performs complex diagnostic tests and procedures. Requires ASE Advance Level Specialist certification (L-1).
Specialty Technician – Automotive Machine
Operates automotive machine equipment. Performs engine repair and rebuilding operations. Requires experience with machine tools. Attention to detail and ability to perform precision machine work is necessary.
Service Adviser
Provides direct customer service. Prepares work orders. Orders parts. Requires good interpersonal skills. Good writing skills. Good computer skills. Requires knowledge of automotive components and repair operations. ASE service consultant certification (C-1) is desirable. Prior experience as a service writer, parts clerk or automotive technician is needed.
How to Apply
If you would like to work for a company that cares as much about its employees as it does it customers, then Superstition Motors would be the right choice for you. If you are interested in joining us, submit a resume and cover letter including salary requirements and desired job title(s) by one of the following methods.
Electronic Mail
CustomerService@SuperstitionMotors.com
Postal Service
606 S. Marshall Ave.
El Cajon, CA 92020
It's not just a job.  It is a career!
If you would like further information about career opportunities with Superstition Motors Ltd, please contact us by e-mail at CustomerService@SuperstitionMotors.com